Productive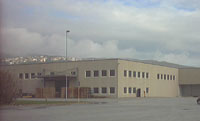 The factory in Pozzilli (Isernia) was established in 1996 with the foundation of Comag, now merged into Emak S.p.A.. The plant is intended for manufacturing lawnmowers for both professional uses and the home garden. The decision to invest in a company in the South of Italy derives from the presence in the area of a qualified workforce, working at a plant situated in an industrial area already provided with an infrastructure and a competitive logistics chain oriented to a "just in time" approach. The significant enlargement of the offering and rapid growth of Emak sales in the sector today represent the best testimonial of the project's validity.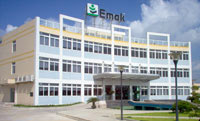 In September 2003 Emak set up the Jiangmen Emak Outdoor Power Equipment Co. Ltd, on the industrial estate of Jiangmen City (P.R.O.C.). The new company would manufacture and market outdoor power equipment, the intention being to strengthen Emak's position in price-sensitive markets and distribution channels and focus on the growth of demand in China. The new plant started up in the second half of 2004, and is expected ultimately to occupy an area of 40,000 m² — including 20,000 m² under cover — with production capacity of more than 250,000 units per year. Engineering and distribution of products manufactured at the Chinese facility will be managed directly by the parent company, Emak S.p.A.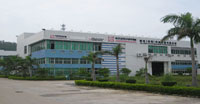 Tailong (Zhuhai) Machinery Manufacturing Co., Ltd. was found in April 2005 in the west zone of Zhuhai, a beautiful seaside city. On July 1st, 2008 Tailong was acquired by Emak S.p.A., a world famous Italian manufacturing company for outdoor power equipments. Tailong has the most advance technology and high tech equipment for electrochemical coating of cylinders. Its production capacity can reach 1.5 million cylinders annually. Tailong's major clients operate in the forestry, agriculture, gardening equipment, motorcycle, scooter sectors. On October 2008, a new commercial unit has been set up in Tailong for sale & marketing of EMAK gardening and landscape maintenance machines for PRC and Far East market. Logistic department, spare parts center and after sales service department are well established here to provide prompt and excellent service to our customers.